25 Nov

Winter Woodland Auction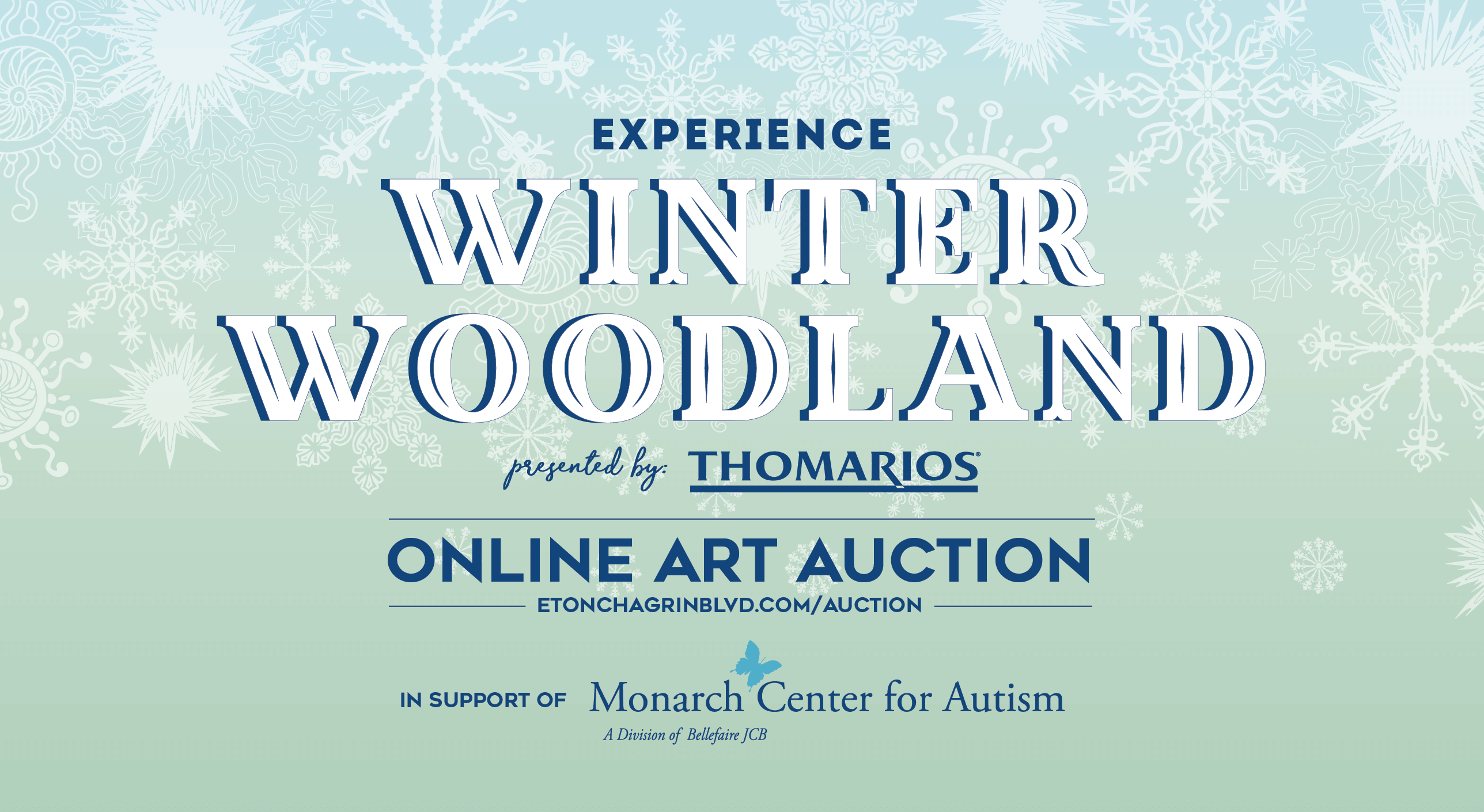 Date
Now through Saturday, February 15th
Hours
24 Hour Online Auction
Auction Details
Beautiful, hand crafted artwork made by the talented art students from the Monarch Center for Autism can be yours! Join the Second Annual Winter Woodland Auction this season through February 15, where you can view, bid and help raise funds for the incredible programs at Monarch.
Each piece of artwork participating in the auction is displayed at Eton with a number beside it, where you can then find that number and artwork to bid for through the online auction! Bids are open through February 15.
All proceeds from this auction will go towards Monarch Center for Autism's Art Department and Programs.
Winners must be able to pick up project at Eton Chagrin Boulevard: 28601 Chagrin Blvd, Woodmere, OH 44122
Go To Auction