16 Jun

Hedwiga Designs Art Display
Hedwiga Designs Art Display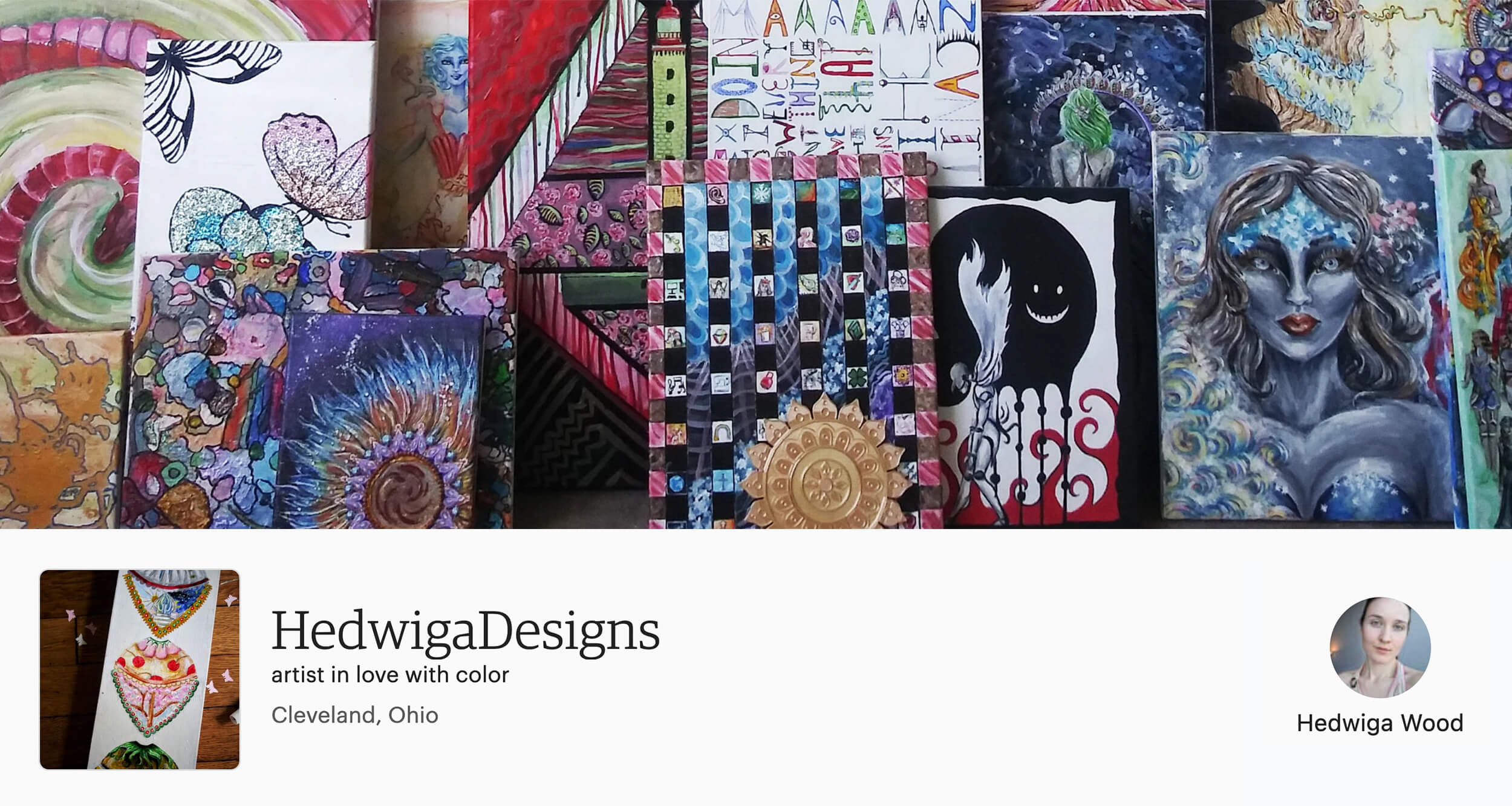 Dates
Now – Aug 13th
Location
Inside the Mall Atrium
Next to Restore
Eton Chagrin Boulevard
28867 Chagrin Blvd
Woodmere, OH 44122
Event Details
Enjoy a beautiful art display here inside the mall atrium from local Cleveland artist Hedwiga Wood of Hedwiga Designs now through August 13th.
About The Artist
Hedwiga Wood (pronounced Heed-v-ga) (also known by Hedwig or Heddy) lives in Cleveland Ohio with: The love of her life, a dramatic hound, and two cat assistants.
Enthusiastically drawing as far back as she can remember, Hedwiga spent her childhood doodling ball gowns, serpent monsters, and flowers on most paper received. Curious about what art can be, Hedwiga finds delight in creating a wide variety of things from acrylic paintings, graphic designs, vector art, 3d models/prints.
Hedwiga serves people looking for tension in design, something to make people stop for a few more seconds to consider what they're looking at. She offers consultation and design in 2d and 3d. Due to an insatiable desire to know more, Hedwiga is highly knowledgeable in art history, composition, color theory, 3d design and branding.
She hopes to impart three things in her work and daily life: detail, creativity and passion.
The key to creating stunning images is in the little details.
Any problem can be solved with a little creativity.
Any mountain can be climbed with the fire within.